Have you ever noticed how t.v. gardeners adopt individual clothing styles to work in the garden?
Carol Kline prefers the wardrobe cast-off look
Sarah Raven with her long skirts, linen blouses and necklaces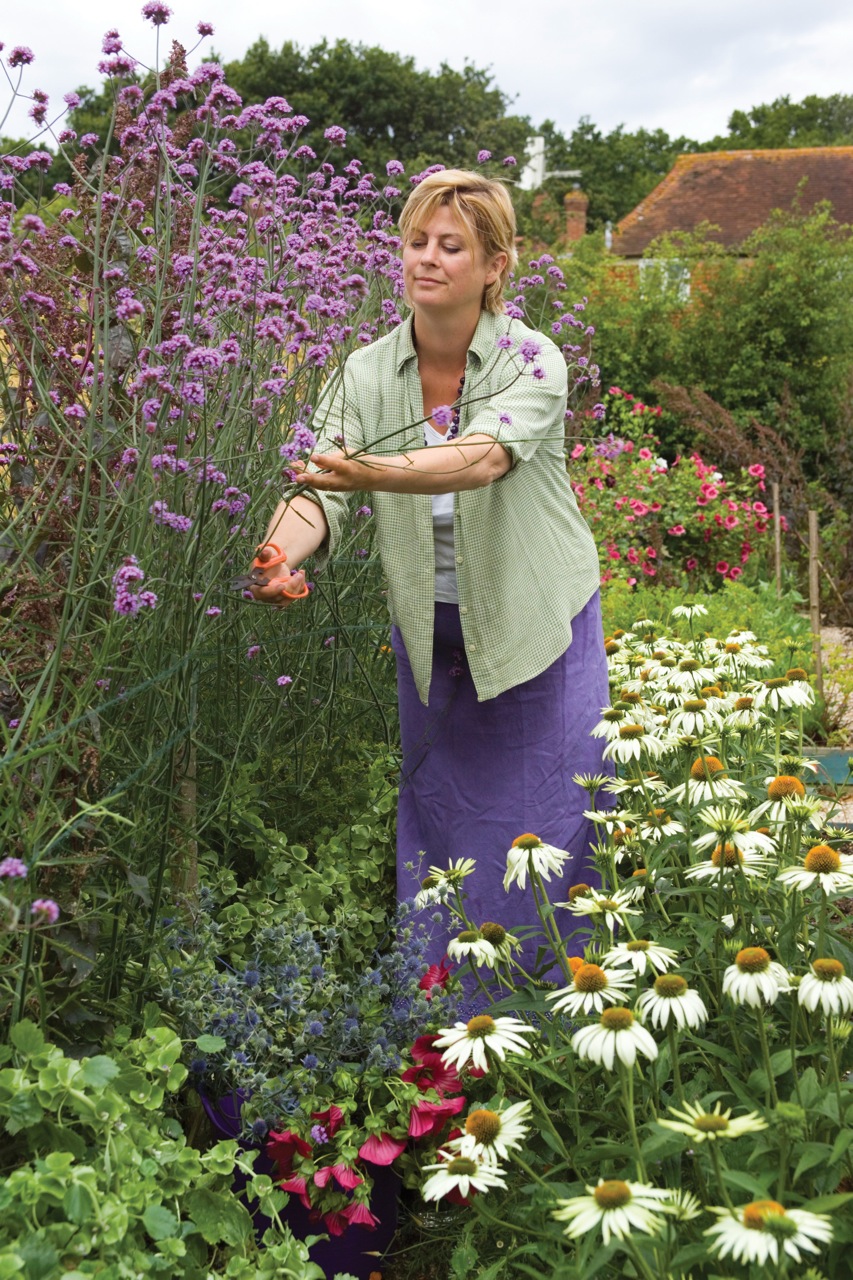 Monty Don his French grape pickers look
Alys Fowler, with her, shall we say, very individual style
And Geoff Hamilton, who's uniform was a checked shirt and jeans (always) with a ribbed sweater with elbow patches in winter.
All, in their own way, have a gardening uniform.
Mine has changed over the years - when I kept smelly goats, overalls were my chosen attire, bib-and-tuckers in the summer. I have been through several Barbours, which ended up even smellier than the goats, with rips from brambles, pockets hanging off and in a general state of disrepair.
Coats feature heavily as part of my gardening get-up. My favourite was a lovatt green thick cord padded anorak type. I was devasted when the zip broke and I had to find a replacement coat.
Now my favoured coat is a waterproof, padded, fleece lined, zip up-to-the-neck bomber-type jacket that just falls short of keeping my backside warm. We have gardened together for several years, washed only when it has become so encrusted with dirt that it stands up on its own. We are good friends, it is a couple of sizes too big so that I can put plenty of layers underneath, should the occasion arise. I hope it will keep me company in the garden for a good few years yet. But when it finally bites the dust, I shall take great care selecting the next garment - after all, a girl must look her best at all times!
But I have forgotten the inimitable Percy Thrower (for you young 'uns he was a gardener in the 50's)
He was always smartly dressed in the garden, never without his attendant pipe. And think of the old-fashioned gardeners - waistcoats, ties and caps at all times. How times have changed!