I have an area in the garden that I refer to as a shrubbery. In my mind, shrubs are the backbone of the garden. They give height to the borders - something to plant against and inbetween. An all year round display of foliage, flowers and branches. But I got to thinking - what is the difference between a shrub and a bush? The definition of a bush is a group of small trees, small enough to touch the soil - while a shrub is a bit taller than a bush!!!
Another definition is a little woody plant, similar to a tree, but smaller.

Berberis Shrub
 Bushes are almost always seen in the wild, whilst a shrub is pruned and taken care of.

Mahonia shrub
 Most often shrubs have denser undergrowth and may have many stems coming out from its base. A bush is a thicket of small trees.
Generally bush is the technical name for a shrub. All these definitions of the difference between shrub and bush are conflicting in my eyes - isn't it the case that they are exactly the same but for domestic gardens we call them shrubs. But then again, we wouldn't call a Lilac a shrub - we say, Lilac bush, Rose bush and Butterfly Bush. Confused !- so am I.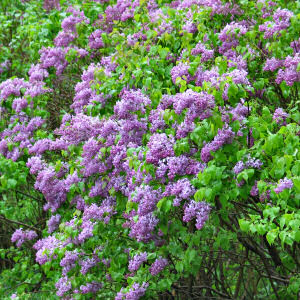 Lilac Bush
The Berberis and Mahonia are in full flower in the garden at the moment, the Lilac is not far off.
What shrubs/bushes are flowering in your garden ?